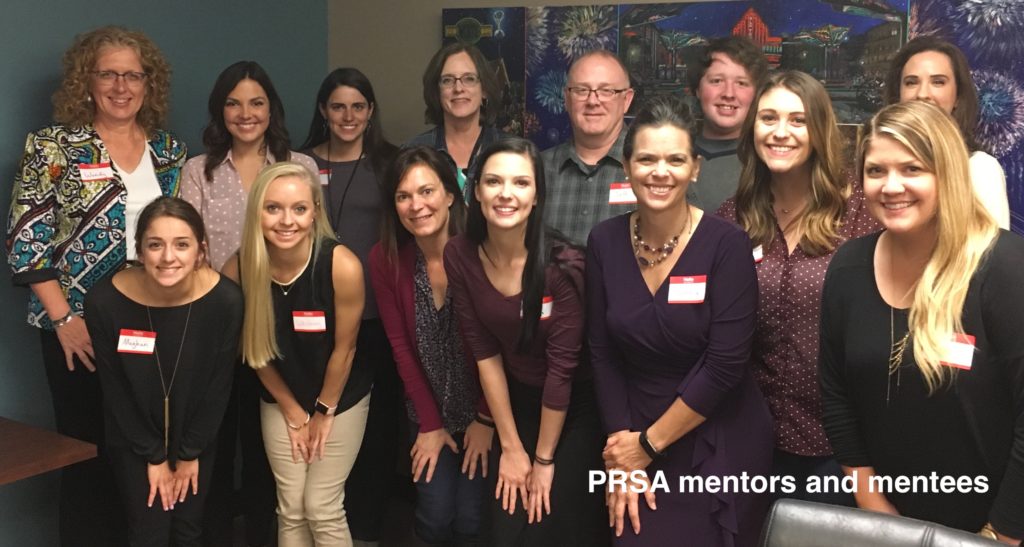 By Heather Welch, PRSA Kansas Past President
It's a new year, and we're excited to bring another year of networking, learning and sharpening your PR skills. Our new board recently met and are tasked with developing goals for 2018. Once those are finalized, we'll post them on this blog – as PR pros, we know the importance of being transparent and honest with our audiences.
In the meantime, let's take a look back at 2017:
Members: We grew our chapter by more than 10 percent. Thank you to all our PRSA members – without you, our chapter would not exist! To our non-member PR friends, we hope you will consider joining PRSA this year. Please let us know how we can add value and serve you better!
Mentor program: We launched our mentoring program with the PRSSA Wichita State University Student Chapter. We have eight PRSA professional members paired up with a PRSSA student. This is an important way to promote our industry and keep our eye out for new talent. There's still time to get involved. Contact Eric Wilson if you are interested.
Programming: Our monthly meetings covered everything from innovation, video, diversity, fake news and media relations, and many more topics. We coordinated a successful Professional Development Day with Southwest Airlines PR guru Chris Mainz, who told nearly 100 communicators how Southwest Airlines developed crisis communication strategies and a culture that empowers its employees to proactively handle issues and provide legendary customer service. Thanks to our sponsors Spirit Aerosystems, Elliott School of Communication, Wichita Dwight D. Eisenhower National Airport and Greteman Group.
Chapter website: We revamped our website! Thanks to Nye & Associates – Smarter Marketing, we've created a responsive website to better suit your changing needs. Our goal in 2018 is to provide more updates and communication via this blog.
To serve our member PR pros and friends better, we're making a few changes in 2018. The most significant change is moving to six meetings per year, and adding six meet-ups and smaller get-togethers. As busy professionals, several members mentioned it was challenging to attend a monthly meeting. For those who benefit from networking and learning from your peers, we think the smaller programs on our "off" months will be just what you are looking for. Be watching for a schedule, and let us know your thoughts.
We'll kick off our first meeting with a "New News Directors Panel" with Tom Shine (KMUW), Rachel Sommerfeld (KSN), and Kim Wilhelm (KWCH) on January 23. Hope to see you there!